People
Associates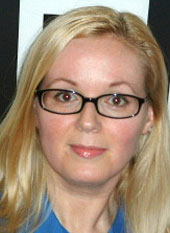 Trish Dickey is the Office Manager for the HARC (Human Advancement Research Community) Los Angeles office.
Trish's background is in corporate human resources. Before moving to Los Angeles in 2004, she was the Disability Specialist for Virginia Mason Medical Center in Seattle, as well as resident manager for an apartment building downtown. Trish was Alan Kay's executive assistant for 11 years before joining HARC.
Trish's interests include writing, photography, reading and exploring the Los Angeles area.