People
Associates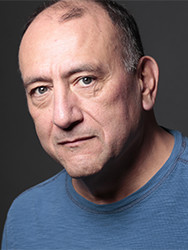 Miguel Perez joined the Viewpoints Research team in 2003. He provides general Audio/Visual and and Web support for the Institute.
His background includes Theatre & Film production, writing, photography, computers and acting. He has a keen interest in...well...everything, but specifically in the passionate conveyance of ideas, which is part of why he is so happy at Viewpoints.
Some of Miguel's other interests include spending time with his son, and questing in search of the perfect bowl of menudo.